Non-stick cookware is practical and favored by many kitchen enthusiasts for its ease of use. The products' prices depend on their make and brand.
Here are some tips on how to choose the most suitable non-stick pans and pots depending on your requirement:
1. Material
The most common material used in making non-stick pans is aluminum. These pans feel light, so you can easily maneuver them, and they absorb heat fast and work in most cooktops. However, if the pan doesn't have a stainless steel base, you cannot use it in an induction cooktop.
For frying, it is highly recommended to use non-stick copper pans. Copper has excellent conductivity and heat distribution ability, so it won't take long to heat the pan. Choose the types with stainless steel or insulated handles to make it easier to move the pan about and protect your hands.
You can use stainless steel non-stick pans in any cooktops with temperatures not exceeding 500 F. They are versatile, durable, and, most often, cheaply priced.
2. Pieces included in sets
Cookware sets include items from three up to 10 pieces or more. It is not ideal to buy a set with the most number of pieces included, especially if you don't have sufficient storage in your kitchen. You must also assess your cooking needs, whether you are always cooking for one to three persons or a large group.
However, if it's your first time buying cookware set for a new home, it's okay to get the set with the most number of pieces in it as long as you have the space where you can keep them when not in use. This way, you will have any cookware ready no matter what you want to cook or prepare.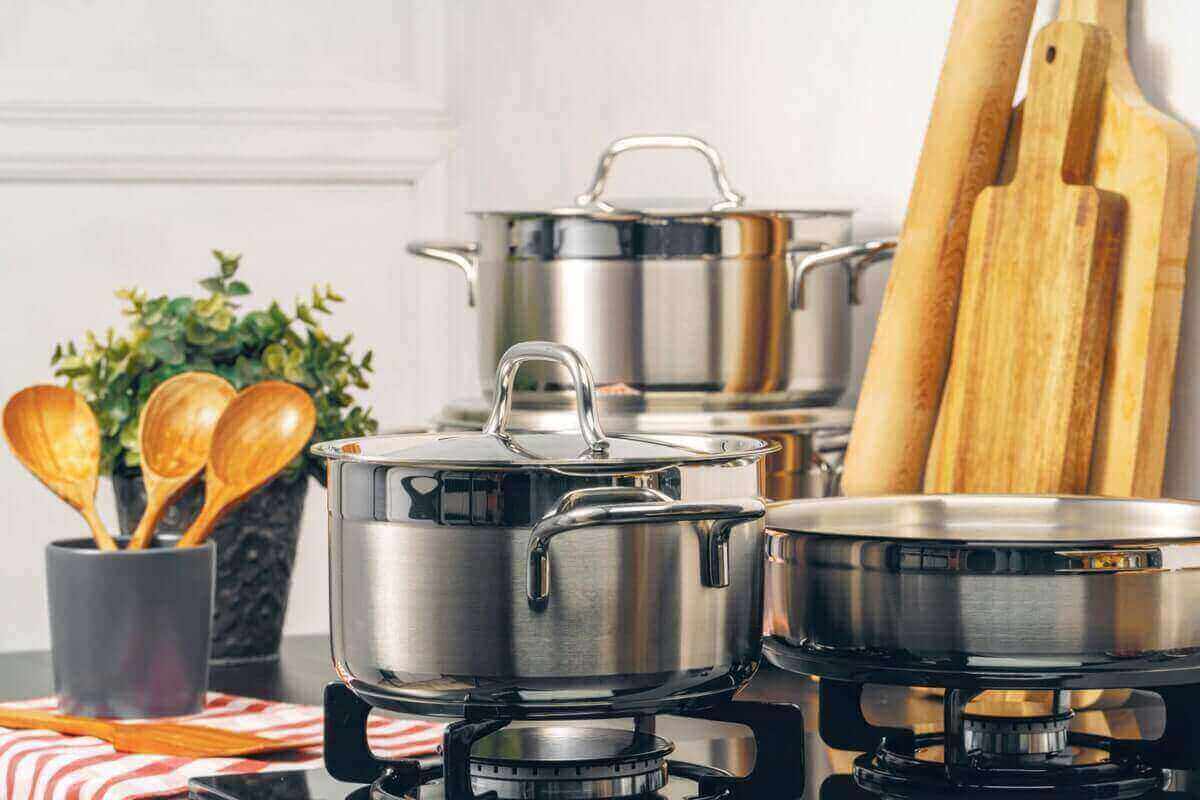 3. Cooktop compatibility
You can use many non-stick pans on any cooktop, including induction, halogen, electric, and gas. However, you cannot expose these pans to temperatures exceeding 500 F. High temperatures will cause the pans' coating to disintegrate quickly. You need to check the compatibility of the cookware you'd buy to where you intend to use it.
4. Cleaning
You have to check if the cookware is dishwasher-safe. If not, you have to find the best alternative to wash and maintain the products. For pans with non-stick coating, it is better to wash them manually. The coatings will flake off faster if you frequently expose the pan to high temperatures.