Baleadas are among the most popular street foods in Honduras. They are easy to make and full of flavor. You can also tweak the recipes to suit your taste. You can substitute or add other ingredients depending on your preference. Traditionally, baleadas are flour tortillas warmed and filled with egg, cheese, and creamy bean paste. You will only need these three to start whipping up baleadas in your kitchen.
You can eat them as snacks, but you can also have them for breakfast or dinner since they are heavy. While this food uses similar tortillas as quesadillas and burritos, they must not be mistaken for tacos. The tortillas used in making baleadas are made of wheat and bigger. When making tacos, you will only need smaller tortillas at around 8 inches, and they are typically made of corn or a mixture of wheat and corn.
While you can tweak the ingredients, the heart of the recipe and the most important part is the red bean paste. It is easy to do and is quite delicious.
This recipe is enough to make four baleadas, which you can do in less than 30 minutes.
Ingredients:
1 avocado

2 tablespoons vegetable oil

2 garlic cloves (minced)

1 onion (diced)

Salt and pepper to taste

1 cup South American white cheese or queso fresco (shredded)

4 eggs

350 grams red beans (cooked)

4 10-inch tortillas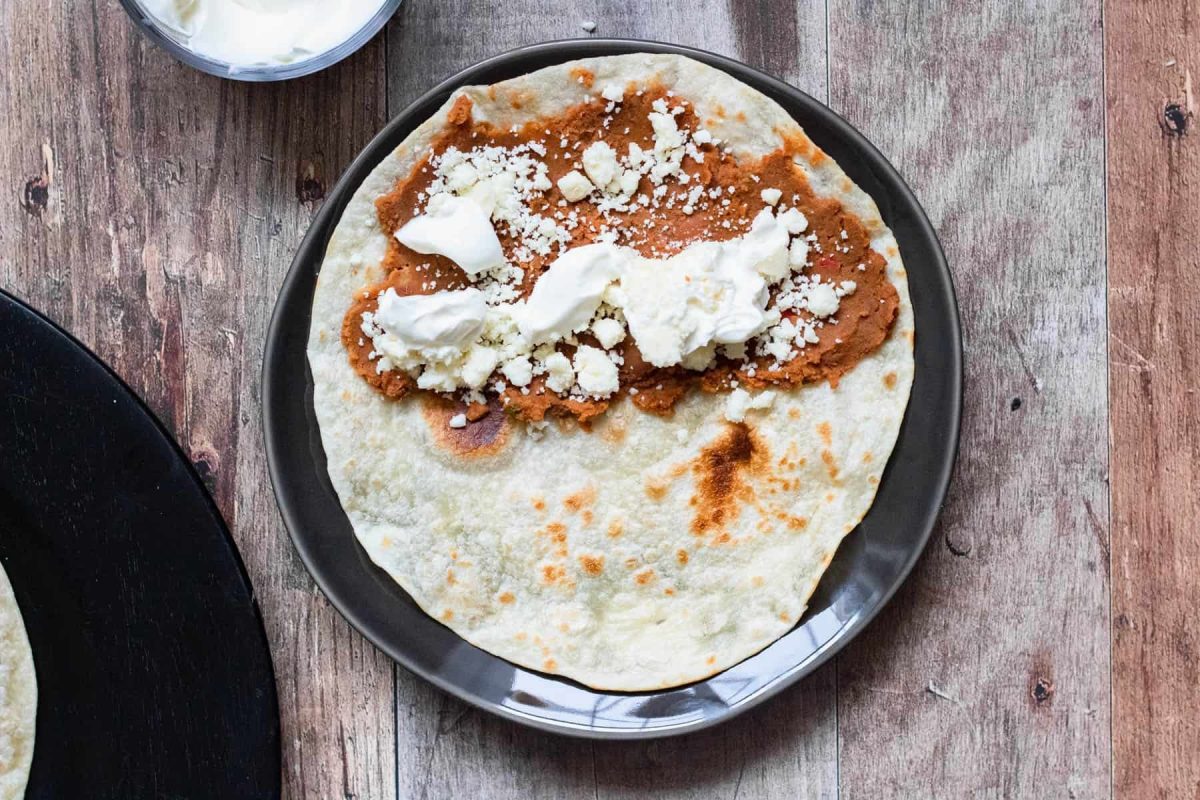 Directions:
Heat oil in a pan over medium flame. Add the chopped garlic and onion and saute for 2 to 3 minutes. Add the beans. Season with salt and pepper, and leave to cook for 5 minutes.

Turn off the heat and allow the beans to cool slightly before transferring to a blender. Process until the consistency is similar to a paste.

In a bowl, beat the eggs and add salt and pepper. Cook the scrambled eggs in a nonstick pan. Transfer to a plate and divide into 4.

Warm the tortillas and spread each with 3 tablespoons of bean paste. Top with egg, cheese, and sliced avocado.

Serve at once.