The collagen in the recipe comes in powder form. It's a hydrolyzed powder obtained from grass-fed and pasture-raised cows. It's hormone-free and 100 percent natural. The good thing about the collagen powder is that it makes the beverage healthier without changing the taste since it is unflavored. 
All the ingredients used in making the smoothie taste delicious and are very healthy. Banana is rich in nutrients, including vitamin C, manganese, and potassium. It helps in regulating blood pressure and aids in digestion. Cucumber is ideal for hydration and tastes quite good. It is loaded with calcium, phosphorous, potassium, and vitamin K. Spinach helps in improving your eye health, reducing oxidative stress, and regulating blood pressure. It contains nutrients, such as potassium, calcium, dietary fiber, folate, iron, manganese, magnesium, and vitamins K, C, and A. Mango is delicious and rich in vitamins and antioxidants.
The main ingredient of this beverage is collagen powder. It doesn't cause an aftertaste, so you can enjoy the smoothie without hinting that something else is there aside from the other ingredients. Collagen helps in keeping one's youth, beauty, and skin healthy.
More about Collagen Peptides
Collagen is among the essential proteins in your body. You will find it in your skin, bones, cartilage, ligaments, and tendons, and it is the primary component of your connective tissues. The problem is that your body will produce less collagen as you age. As a result, your skin will start looking older, and your muscles and joints will become weaker.
This is why it is crucial to add collagen to your diet. This will aid your system in getting its needed collagen even if it can no longer produce a sufficient amount on its own. Collagen peptides have smaller molecules, so your body can easily absorb them than when you consume pure collagen. Regular consumption will result in younger-looking skin that looks hydrated and feels softer.
The recipe is enough to make 2 servings of smoothies.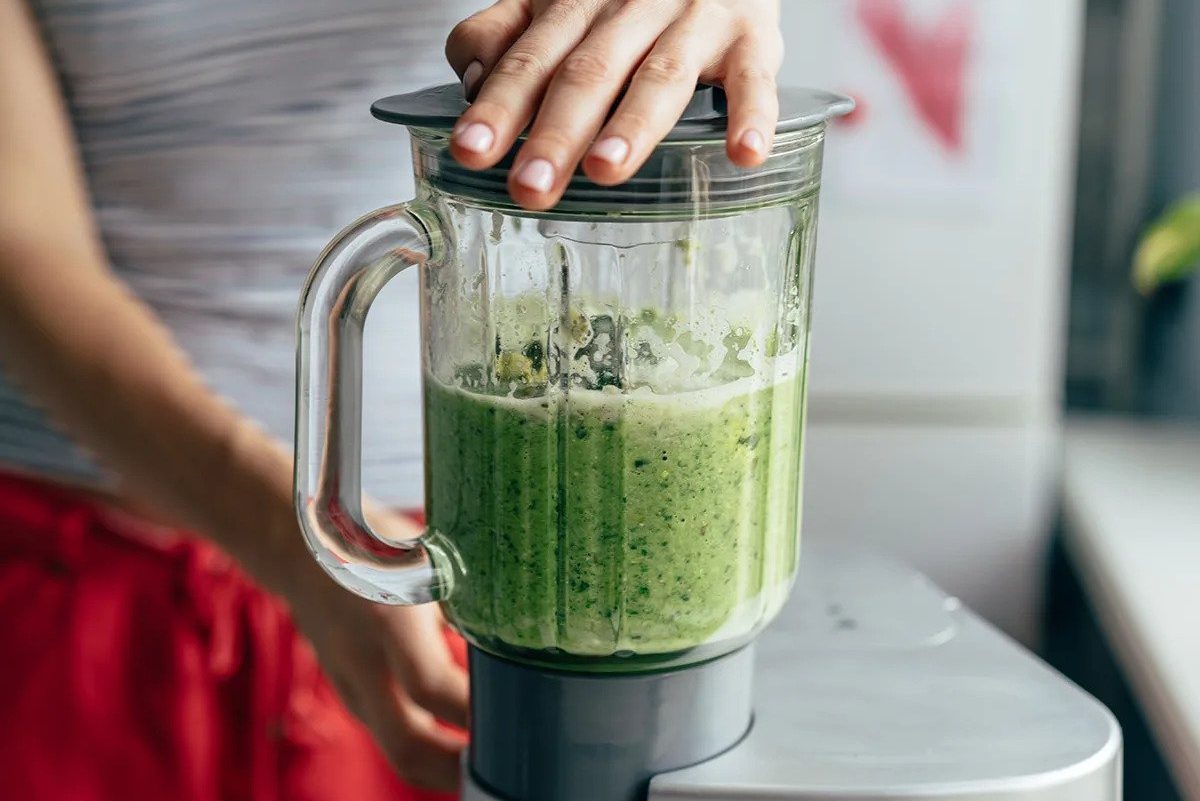 Ingredients: 
2 scoops Collagen Peptide

2 teaspoons flaxseed

2 oranges (juiced)

1/2 cup spinach

1 celery stick

1 banana

1 cucumber

1 mango
Directions:
Peel and dice the banana, mango, and cucumber. Put them in a blender. Add the remaining ingredients except for the flaxseed. Process until combined and smooth.

Transfer the smoothie to your serving glasses. Add flaxseeds on top.

Enjoy your beverage.
Read also: Corn Pancakes – Venezuelan Cachapas