When designing or giving your kitchen a makeover, you may want to prefer the classic styles or themes that would look good even after several years have passed. You have to be careful about what's trendy because they may no longer look appealing after the popularity has waned.
Here are some kitchen trends that you may want to think twice about before making them part of your kitchen makeover:
1. Overhead pot racks
While the design may look cool, especially if it complements your central kitchen island, it may not appear neat as time goes by. It is safer to have a few good pieces of pots and pans on a wall or the backsplash. You can keep the rest neatly stashed in the cabinets or drawers.
2. Microwave installed over the range
The trend may have lasted for long years, but it is nearly becoming outdated. Homeowners and buyers prefer having the necessities within reach. You may also find it easier to use and clean the microwave if it's placed on a counter or under-the-counter nooks.
3. Speckled granite
Granite, especially the speckled kind, has enjoyed its popularity in many kitchens. However, the trend is also on its way out. Many kitchen lovers prefer classy and simple looks that a veined solid or solid surface can provide. Besides, natural stones are more difficult to maintain than engineered stones. A good example of stone you can use for the countertop is quartz which won't require resealing often.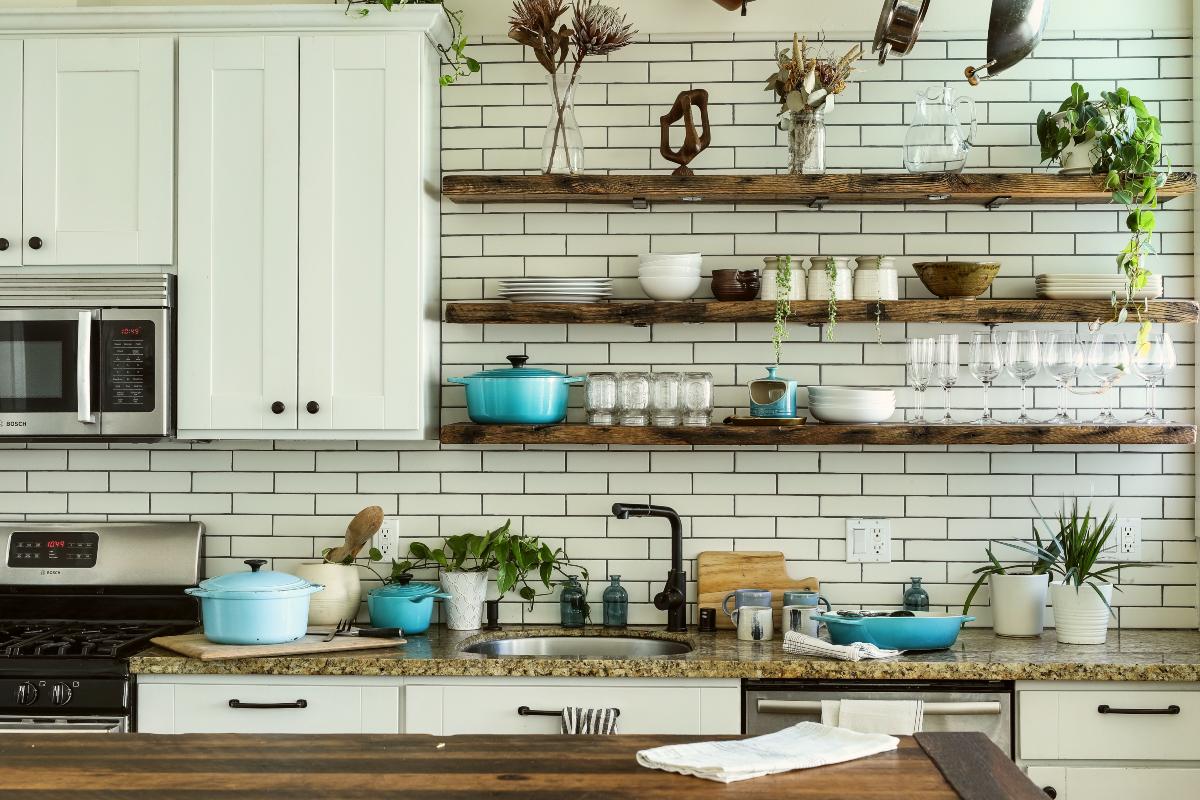 4. Open shelves
Open shelves are only apt in showrooms and not in your kitchen. It is easy for your kitchen collections to look messy when displayed on these shelves. Instead of having everything on display, especially when you've got a lot, you may want to keep them organized and kept from dust.
5. Distressed cabinets
You'll often find these cabinets with glazed finishes in country homes. They've had their share in popularity but are now becoming a passe in kitchen design. Distressed cabinets will make the kitchen look stuffy and dated. You can settle for the more modern styles of cabinets. When it comes to the finishes, you may want to settle for clear wood tones or crisp paint hues.
6. Antique hardware
Instead of the distressed and chunky cabinet accents, you may want to choose the sleek and slim versions. Get rid of the bronze knobs and choose something classy like satin or matte black.